What is Extended Project/ EPQ?
Extended Project is an AS level that can be earned by completing a project of your choice.

The exam board we follow is Edexcel Level 3 Extended Projects. The project qualification supports students with the transition to higher education or into the world of work. The qualification provides the opportunity for the development of critical, reflective, problem-solving and independent learning skills through the planning, research and evaluation of a self-selected project.

Please see the chart to the right to see how you will be marked.


There are four main categories of project:

artefact, investigation, dissertation or performance.

Please click on the links to find out more about each area.

The project is only an AS Level. However, it is the only as level where you can achieve an A* and a maximum of 70 UCAS points. Russell Group, Oxford and Cambridge universities highly value the as EPQ, due to the independent nature of study that students embark on.

Although the project encourages independence it does allow students to work in groups, please talk to you





Grade UCAS points Equivalence
A* 70
A 60
B 50
C 40
D 30
E 20

---

2015/16 Deadlines:

October Half Term: Project Proposal submitted

Christmas Break: Bibliography & Journal submitted

February Half Term: First draft submitted

Two weeks before Easter: Final project submitted

Easter: Presentations complete



Powered by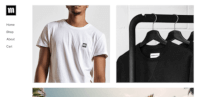 Create your own unique website with customizable templates.